DISTRICT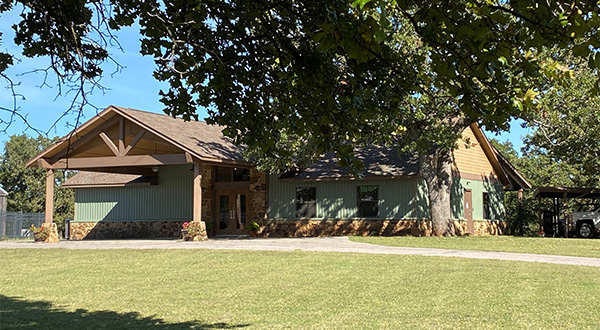 COMCD Kyle Arthur, General Manager
12500 Alameda Dr. Norman, OK 73026
Phone: 405-329-5228
Email: [email protected]
COMCD's Holiday Schedule (District office closed)
New Year's Day
Martin Luther King Jr Day
President's Day
Memorial Day
Independence Day
Labor Day
Veteran's Day
Thanksgiving (Thurs & Fri)
Christmas Day
Board of Directors
The District is governed by a board of seven directors appointed by each city and subject to confirmation by the District Court. Each director serves a four-year term, with two or three directors appointed or reappointed every two years. At each regular monthly meeting, the Board of Directors meet to recommend and review policies, programs and actions for consideration. The General Manager and staff conduct management and administrative duties in accordance with policies established by the board.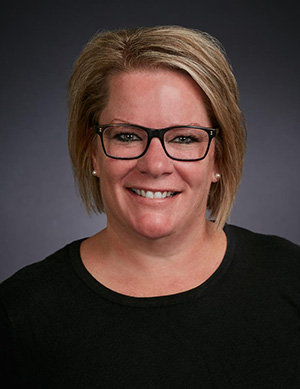 Amanda Nairn, President
Norman
Reappointed 2022
Amanda Nairn has lived in Norman since 1993 and is an active community volunteer. She holds a Bachelor of Arts in Anthropology from the University of Oklahoma and was Assistant Director of Little River Zoo from 1998-2003. She serves as a volunteer with the following organizations: Chair of the City of Norman Environmental Control Advisory Board, member of the Norman Strategic Water Supply Plan Ad Hoc Committee, founding board member of Watershed Restoration Incorporated (WRI, a 501(c)(3) non-profit organization), member of Environmental Education Planning Committee for the Cleveland County Conservation District (partners with Norman Public Schools to conduct environmental education workshops), and board member of the Longfellow Middle School Parent Teacher Association (after serving on the Jefferson Elementary PTA board). Along with her husband, Bob, Amanda received the United Way of Norman Volunteer of the Year Award for Service to Youth/Education for their outdoor classroom and environmental education initiatives at Jefferson Elementary.
---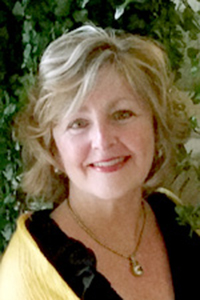 Jann G. Knotts, CPA, CFP®, CFS, Treasurer
Norman, Owner, Financial Journeys
Reappointed in 2020
Jann moved to Norman in 2004 from north Texas. She has an accounting degree from University of North Texas, is a certified public accountant, a certified financial planner and a certified fund specialist. She spent the first eight years of her career in public accounting followed by a long tenure with a bank trust company. She has had her own financial services practice for 18 years.
Locally, Jann is a past president of the Central OK Association of Insurance and Financial Advisors, past president of University Women's Association and an elder at First Presbyterian Church, Norman. During her career she has served on many nonprofit boards.
---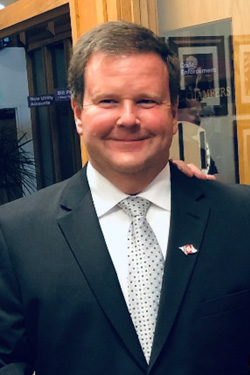 Michael D. Dean, Vice President
Del City, Councilman, Businessman
Appointed 2020
Mr. Dean has been a Councilman for the City of Del City since 2015. He is a Del City business owner. He received a BS degree in Naval Architecture and Marine Engineering as well as an officer commission from the US Coast Guard Academy. In 1993, he was trained and designated a Shipboard Engineer, responsible for all the same type of utilities that a city uses. In 1997, he became a Coast Guard search and rescue helicopter pilot until he returned to Del City in 2005. He continued as a professional pilot for a local medi-flight company until 2013. He has been using the recreational facilities at Thunderbird since 1975. He looks forward to participating on the board with his knowledge and experiences with the Federal Clean Waters Act as well as facility design, procurement, implementation, and operation.
---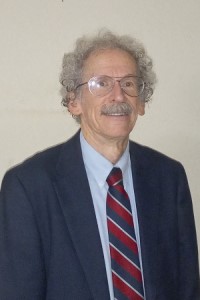 Edgar O'Rear
Norman, Professor of Chemical Engineering
Appointed 2022
Mr. O'Rear teaches and conducts research at the University of Oklahoma where he is the Francis W. Winn Professor in the School of Chemical, Biological and Materials Engineering. His formal education includes B.S. and Ph.D. degrees in chemical/biomedical engineering from Rice University and an M.S. degree in chemistry from M.I.T. He worked as a program officer at the National Science Foundation in Washington, D.C. in 1993-94 and as a visiting professor at Chulalongkorn University in Bangkok teaching mini-courses for a number of years. His service activities have included Faculty Advisory Council of the Oklahoma State Regents for Higher Education, Fred Jones Jr. Museum of Art Association Board, Friends of Music, Norman Community Foundation Board, and Society of St. Vincent de Paul.
---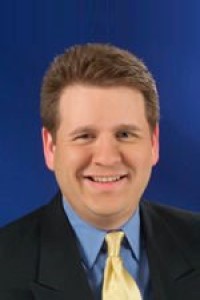 Steve Carano
Midwest City
Appointed 2022
Steve resides in Midwest City, OK where he is currently a tenured professor at Rose State College. He is the Earth and Environmental Science Coordinator and has taught at Rose State for 20 years. Steve is also currently a part-time meteorologist at KOCO-TV ABC here in Oklahoma City, where he fills in on the weekend newscasts and helps direct storm crews when severe storms hit the state.  
 Steve has worked full-time as a TV meteorologist for KFOR-TV, NBC affiliate, in Oklahoma City, and KTEN-TV, NBC affiliate, in Denison, TX. He was also an intern for Gary England, KWTV-TV, CBS affiliate, in Oklahoma City.  
Steve grew up in McAlester, OK and attended McAlester High School. Steve's senior year in high school, he was 4th in the State of Oklahoma, on trombone (All-Stater) and drum major. He then attended the University of Oklahoma where he was on scholarship to play in the Pride of Oklahoma Marching Band.  
Steve double majored in Meteorology & Broadcast Journalism at the University of Oklahoma and then a Master's of Science Degree in Geosciences, from Mississippi State University (BS in Operational Meteorology, BA in Journalism & MS in Geosciences). 
Steve obtained an Emmy Award for coverage of the May 3, 1999 tornado, Oklahoma Association of Broadcasters award and Governor's Humanitarian Award for Saving Lives on May 3, 1999. Steve is also a member of the American Meteorology Society & National Weather Association. The Excellence in Teaching and Gold Key professor awards at Rose State College, are just a few of his academic teaching honors.  
Steve's hobbies include storm chasing (of course), hunting/fishing, tailgating at OU football games, cooking (I keep up with my Italian heritage by making my own beer, wine, cheese and sausage), hanging out with my friends & family and church where he is a member of the pastoral council. 
Steve is married to his wonderful wife, Andrea, who is the nurse manager for Mercy Hospital's Wound Care clinic in Oklahoma City. They have a 13-year-old son named Samuel.  
---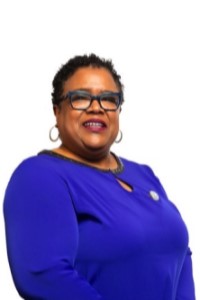 Espaniola Bowen, MCJA, M.Ed.
Midwest City, Health Resources Development Services Director
Appointed 2022
Ms. Bowen is a resident of Midwest City, Oklahoma and has lived there for over 37 years.
She is a mother of two daughters (Santricia l. Hall (deceased) and MGT. Fumiko M. Jenkins. Son-in-law (Kristen Jenkins), stepdaughters, Melanie Newman, Ashley Hall, and Alesha Hall. Grandchildren, Kamden Jenkins, Lennox Jenkins Christopher Marshall, Jayden Newman, and Jaylen Hall.
She received her, Associates Degree from Rose State College, Bachelor of Science from Oklahoma City University, Masters in Criminal Justice Administration, & Master's in Education, Oklahoma City University.
Ms. Bowen has been an employee of the State of Oklahoma for 25years, as a Legislative Liaison, Health and Regulatory Affairs Consultant, and most recently in Protective Health Services, Director over The Health Resources Development Services, which oversee the Jail Inspection Division, Nurse Aide registry, Workplace Medical Plans, Home Care Administrator registry and Long-Term Care Licensure.
Ms. Bowen has also served on the Citizen's Advisory Board for MWC for over 19 years, and President of Omni Neighborhood Association for over 25 years. Ms. Bowen has also served on the Continuum of Care for the Homeless board, Midwest City Millennium Board, Midwest City Art Board, and the American Correctional Association; in 1998 she wrote her very first grant and built a neighborhood park in her community.
Ms. Bowen is a member of the Church of The Living God P.G.T., Oklahoma Public Leadership Institute, Central Oklahoma Alliance for Community Health, Council of Presidents, and the National Highway Watch. Ms. Bowen serves on Make A Will and Financial Planning Group, that has served over 700 constituents with free wills, Trust and Financial Planning.
She received the following Honors, Oklahoma Neighborhood Hall of Fame, and Dean's Honor Roll- at Oklahoma City University, Assistance Dean's Honor Roll-Rose State College.
---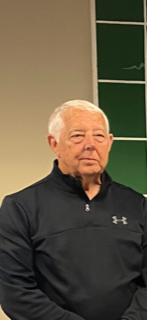 Dave Ballew, Secretary
Midwest City
Appointed 2022
Mr. Ballew was appointed to serve the unexpired term of Casey Hurt.
Mr. Ballew is an engineer by training and previously worked for AT&T, the University of Oklahoma and most recently was Assistant City Manager of Midwest City.